Welcome to the Douglas Hyde Interpretative Centre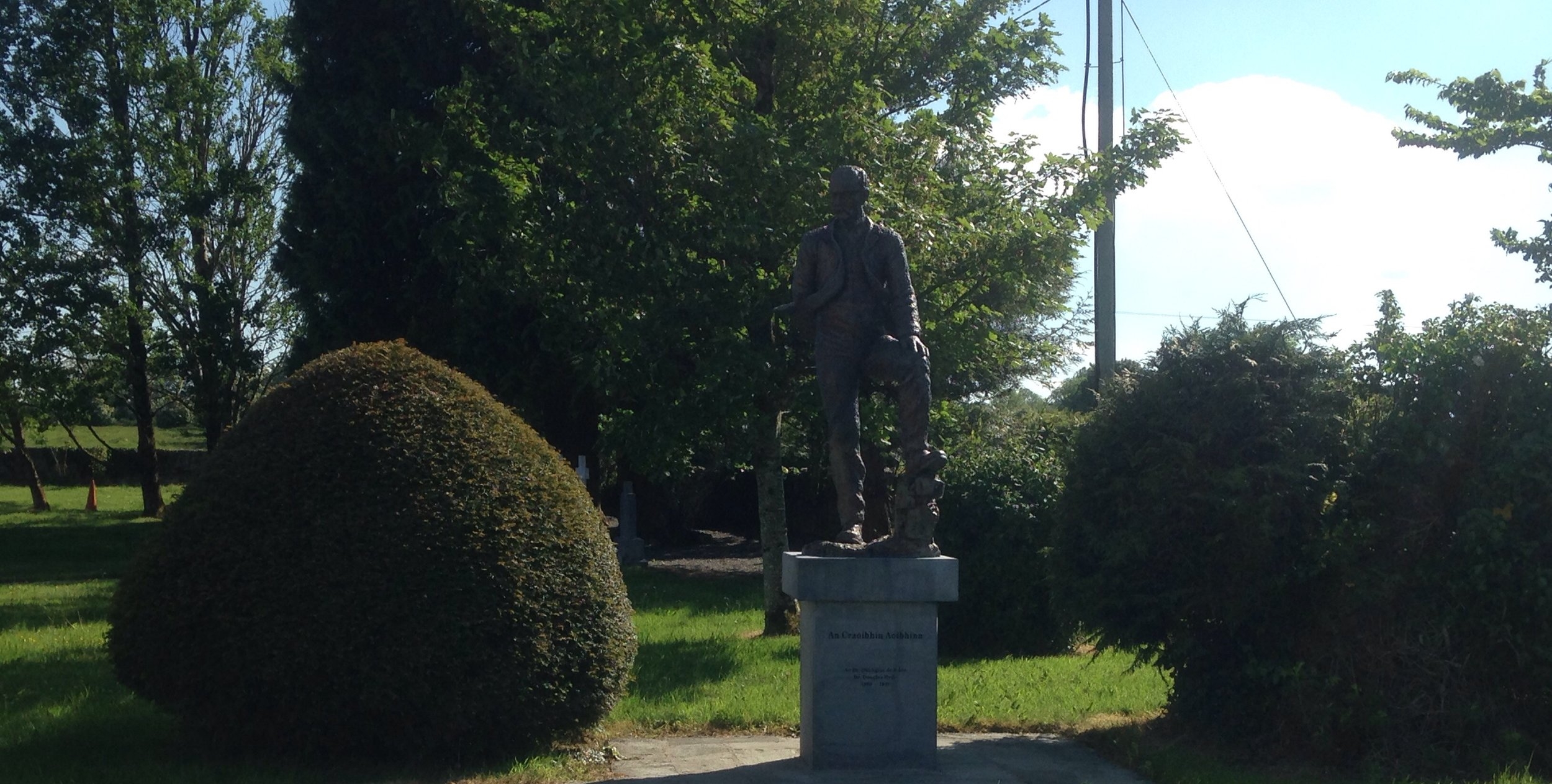 The Douglas Hyde Interpretative Centre is located on the Longford to Westport road (N5). It is a 5 minute drive from the small village of Frenchpark and is visible from the roadside.
The centre is housed in the Portahard Church of Ireland, where his father, Rev Arthur Hyde was Rector.
Douglas Hyde was born in the nearby town of Castlerea, Co. Roscommon in 1860, the family moved to Portahard when his father was appointed Rector of the Church in 1867.
 
Douglas Hyde was very interested in the Irish language and Irish traditions. He feared the demise of the language and the loss of Irish folktales and songs. Hyde began collecting the material which he later published under the pen name "An Craoibhinn Aoibhinn"(the pleasant little branch). Hyde's publications include the popular bilingual anthologies 'Beside the Fire' (1890) and 'Love Songs of Connaught (1893). These works were acknowledged by W.B Yeats as major sources for the Irish Literary Renaissance.
Particular attention has been given to the gardens. The trees and shrubs have been selected with reference to old Irish literature where they are sacred and illustrate an ancient "Calendar - Alphabet" system. The garden also contains the historical burial grounds of Douglas Hyde and his family.
Douglas Hyde Interpretative Centre
Tours by appointment only (May-September)
Contact: Deirdre O'Gara
Tel: +353 (0)87 7823751
Email: dogara@roscommoncoco.ie
location